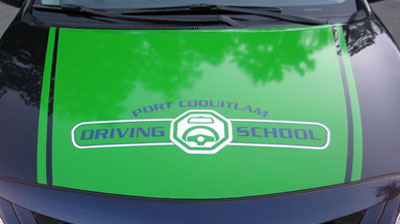 Port Coquitlam Driving School serving Port Coquitlam, Coquitlam, Port Moody and Pitt Meadows.
Port Coquitlam Driving School offers high quality driver training at an affordable price of $70 per hour.
PRICES INCLUDE ALL TAXES
PREP
Package 1
6 Hours x $70/hr = $420
$20.00 DISCOUNT
NEW BEGINNER
Package 2
12 Hours x $70/hr = $840
$40.00 DISCOUNT
NEW BEGINNER
Package 3
18 Hours x $70/hr = $1260
$60.00 DISCOUNT
COMPLETE
Package 4
24 Hours x $70/hr = $1680
$80.00 DISCOUNT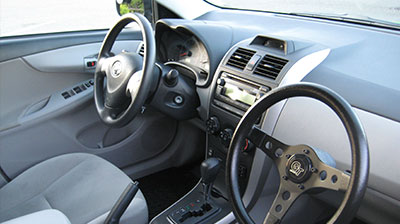 We will accurately assess and tailor make a Personal Plan to specifically meet your needs.
All packages and driving lessons include comprehensive, safe, Defensive Driver Training and Theory.
Toyota Corolla Driver Training Vehicle (with dual pedals & steering controls)
Both Class 5 & 7 training available.
Driver Training Vehicle is available for both Class 5 & 7 Road Test.
With 45 minute warm up. $160.00
Free pickup and drop off anywhere in the areas served.
Refresher Courses available.
We will skillfully: PORTRAY - DEMONSTRATE - COACH - ASSESS the following important driver training procedures:
Our top quality one on one driver training will successfully teach you, in a clear and coherent manner, how to take responsibility and focus on the task of driving, resulting in you obtaining safe defensive driving skills of the highest quality. We will educate and prepare you to make important, safe, and confident driving decisions (or get rid of bad unsafe driving habits) in order to minimize or eliminate any risk. Our job is to personally ensure that you pass your road test and obtain your drivers license. With our superb teaching skills, along with our supreme knowledge and experience we will build your confidence and guarantee you to succeed. This valuable investment will last you a lifetime!
PORT COQUITLAM DRIVING SCHOOL IS ICBC INSURED, CERTIFIED, BONDED & LICENSED UNDER BC's MOTOR VEHICLES ACT.